Hot rolled flat and square bars/RUGUI
Behöver du varmvalsad plattstång? Då har du kommit rätt! Sonnebring Engineering & Trading AB samarbetar med världsledande tillverkare av stålprofiler och kan därför erbjuda produkter av högsta kvalitet. Med vår erfarenhet och kunskap hjälper vi dig att ta din verksamhet till nästa nivå. Hos oss får du personlig service för ditt kommande projekt.
Varmvalsad plattstång med hög precision
Varmvalsad plattstång är idealisk för konstruktion av bärande strukturer och maskinkomponenter som kräver pålitlig prestanda och hållbarhet. Dessutom är varmvalsad plattstång kostnadseffektiv eftersom det minskar behovet av reparationer eller utbyte, vilket bidrar till ekonomiska och tidsmässiga besparingar för er verksamhet. När du väljer Sonnebring Engineering & Trading AB som din partner för stålprofiler får du kvalitet och service på köpet. Med bred kunskap och ett personligt engagemang ser vi till att du får den hjälp du behöver att hitta rätt produkter för ditt projekt. Tveka inte att kontakta oss när du vill veta mer om vilka lösningar vi har att erbjuda!
Presentation of RUGUI 
RUGUI is one of the leading producers of hot rolled flat and square bars in Europe. Materials are different types of carbon steel, boron steel and alloyed steel. RUGUI has a very high quality level, flexibel production with competitive prices. Steel mill and rolling mills are top notch and were all built 2010-2012, the steel mill is equipped with vacuum degassing in order to be able to produce steel with high cleanlineness.  
Company is certified according to ISO 9001 and ISO 14001, the steel mills and hot rolling mills are all placed in Northeast of Spain with good road, railway and boat connections.  
Product range 
The product range is hot rolled flat and square bars as well as symmetrical special profiles: 
Hot rolled flat bars 40 x 8 – 300 x 30 mm

 

Hot rolled square bars 25 – 81.5 mm

 
Minimum rolling is 5 – 10 tons, depending on size. Standard lengths are 6 – 12 m, but special lengths could be offered as well as precision cutting, shot blasting and other treatments. Special alloys according to customer specification could be produced with a minimum quantity of 30 ton.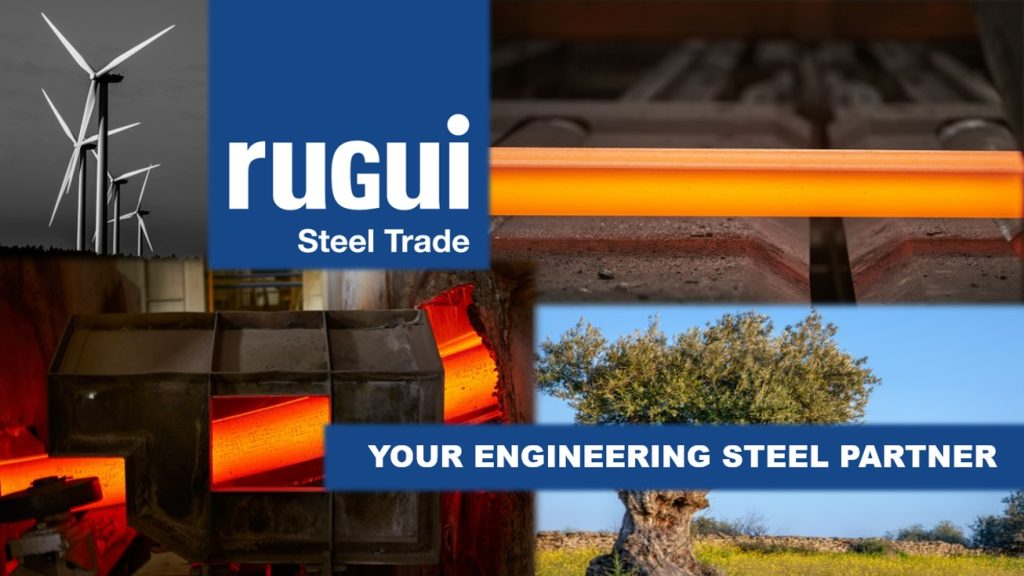 Do you need steel profiles?
Do you have questions or concerns about steel profiles